Shopping Cart
Your Cart is Empty
There was an error with PayPal
Click here to try again
Thank you for your business!
You should be receiving an order confirmation from Paypal shortly.
Exit Shopping Cart
Footpaths Aromatic Reflexology
Where you are only 2 feet away from better health!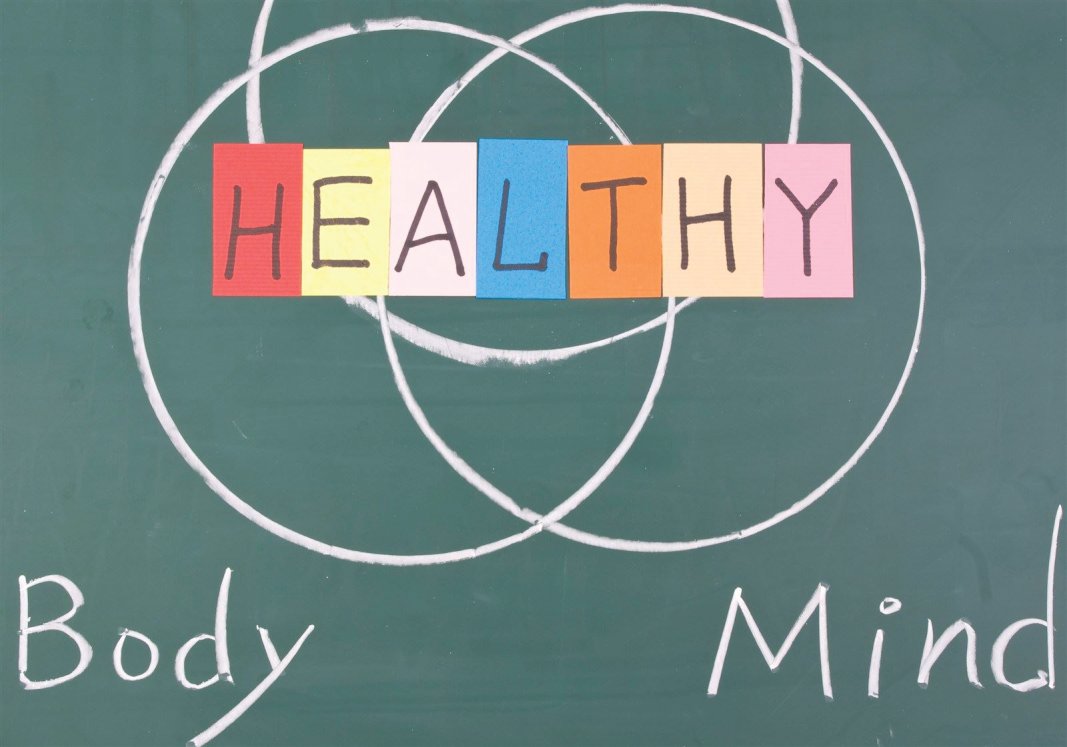 How many times do you check in with yourself a day? Once? Twice? Do you even know what it means to check in with yourself?
How is your stress level? Have you taken time to be still and assess your emotions, your body? Any aches? Any pains? Are you tense? Why is it important?
Lets talk about the mind-body connection. We have all heard stories of people who become sick, and decide they will not be sick, and guess what? They get better. We chalk it up to good luck, but what if your mind could tell your body to get well? It can. Our thoughts, feelings, beliefs, and attitudes can positively or negatively affect our biological functioning. In other words, our minds can affect how healthy our bodies are!
Our body gives us cues. And our brain knows what to do when those red flags pop up. Call it good engineering. Our lives have become so hectic, that when our body is screaming and our mind is trying to pick up on the cues, we overwrite the program with stress, and homework, and work, and tv, you name it. The lines of communication get lost and what we have is a failure to communicate. We wind up sick and tired.
How do we fix this? 
Taking time to check in. Really check in. This is why yoga, meditation and reflexology are so important. Do not be a passive participant, but engage. Check in. How do you feel about today? How does your body feel? How do you feel about how your body feels? How do you wish it felt? See where I am going with this? Connect with your mind. Connect with your body. Connect.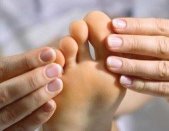 Good Monday everyone!!! Today we are talking about a common ailment that plagues quite a few people in the general population, neuropathy. While some people may experience neuropathy intermittently due to poor circulation, many people experience it due to chronic disease such as diabetes, or a a side effect from chemotherapy. The most common symptoms of neuropathy are consistent hand and foot pain, numbness in the hands and feet, burning pain, sharp, jabbing pain, extreme sensitivity to touch, lack of coordination and muscle weakness or paralysis. Aside from diabetes and chemotherapy, neuropathy is a result of infections, metabolic problems, toxin buildup, and injury. 
How does reflexology help? Reflexology helps to improve circulation. New blood provides new oxygen to the nerves. It cleans out toxins and helps clean out stagnation. It also works by relaxing the muscles of the feet and hands that have often trapped the nerves that are causing the problem! This can provide amazing pain relief and help to lessen neuropathic episodes. 
Looking for something that actually works? Try reflexology!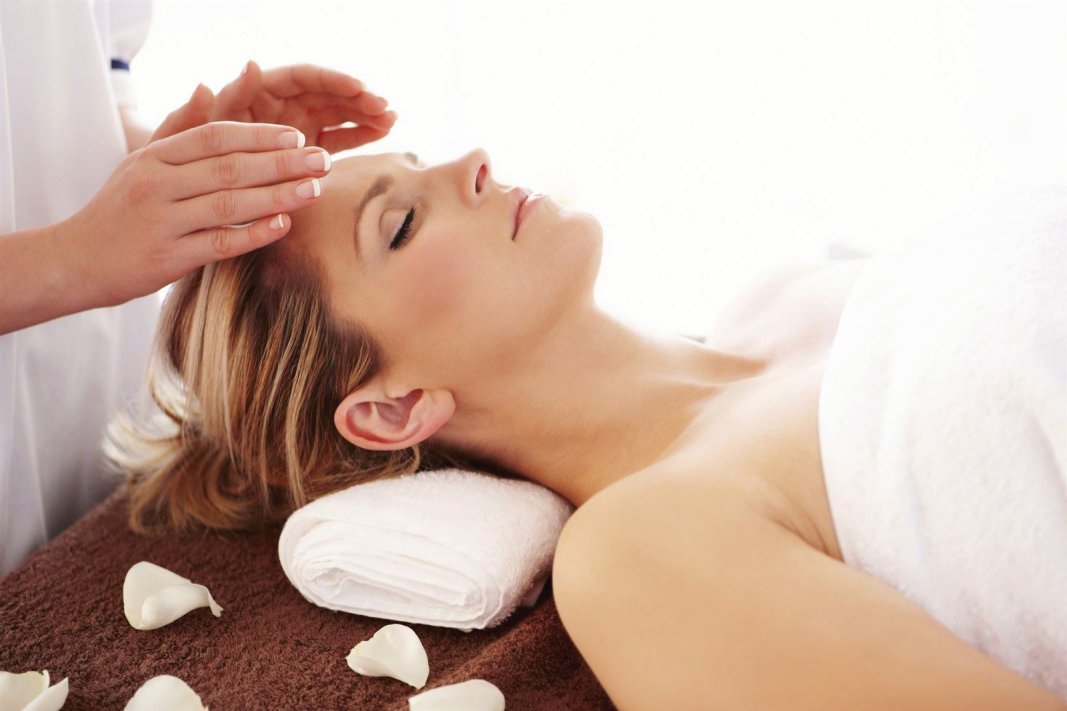 As much as we love reflexology over here, we love all forms hands-on healing just as much (almost). One of our favorites, that gets a little less love than some of the others is Reiki. 
So what is Reiki? It is a type of hand-on massage, often called "palm healing" in which a professional places their hands lightly ove the body of the patient to encourage the process of healing.
The word Reiki is derived from Japanese and Chinese words for spiritual and vital energy. We believe that your body, under the right circumstances, has a natural ability to heal itself.
At the root of Reiki is the concept that disease is caused by imbalances of vital energy in the body and that correcting these imbalances promotes healing, (not too far off from our beloved reflexology right?) Reiki promotes relaxation, which in turn lowers your stress and that encourages balance and healing.
Want to find a Reiki practitioner? Look no further people!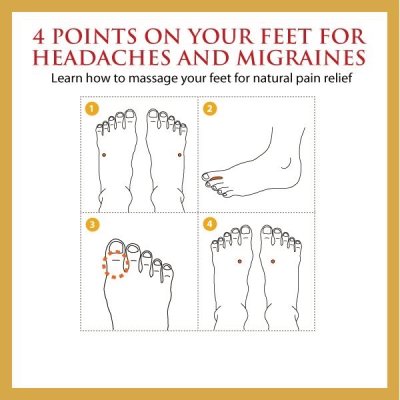 Migraines and headaches can get the best of us. What seems to be a perfectly good day can take a turn for the worse the minute you start to feel that raw pain. And if we are being honest, we most likely don't have a concierge reflexologist at our fingertips to do the trick! Use the chart above the next time you are in a pinch and have got to get rid of that pesky headache. Massage each of the points by putting pressure on both the top and bottom of your foot (like a tiny finger clamp) for 5-10 seconds, alternating between each point! Happy days aHEAD (see what I did there?)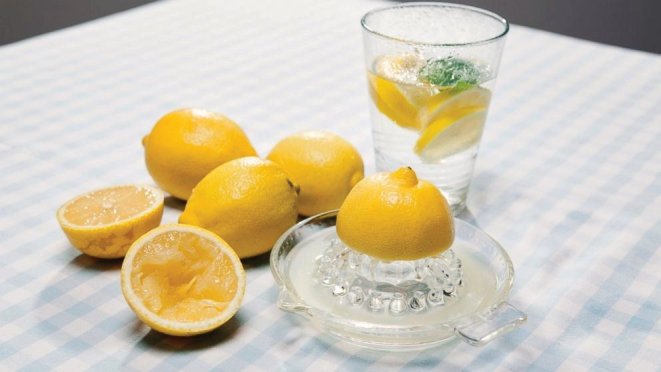 I hear it all the time. I think my ears are just tuned to pick up on people talking about essential oils, but I pick up on quite a few conversations of people talking about the wondrous liquids. What stops me dead in my tracks is when they talk about putting the oils in their water as flavoring.
Believe me, I know how good lemon water tastes and how boring plain tap water is, but I don't believe the drinkers of these homemade concoctions realize what they are really drinking. This? From a true EO lover you ask? Yes!
Did you know:
It takes: 
256 pounds of peppermint leaf to make one pound of peppermint essential oil
150 pounds or more of lavender flowers to make one pound of lavender essential oil
Thousands of pounds of roses to make 1 pound of rose essential oil
Essential Oils contain very concentrated properties of the herb or plant they are derived from. A very small amount of an essential oil has the qualities of many cups of herbal tea from the same plant. For instance, one drop of peppermint essential oil is equivalent to 26-28 cups of peppermint tea. If you wouldn't ingest dozens of cups of an herbal tea, you should probably think twice before consuming the equivalent amount of essential oils.
If you aren't going to put the juice of 50 lemons in your one class of water, do not put the oil in. It affects your body the same way those 50 lemons would, and that can be havoc on your liver and kidneys! 
If you are looking for flavored water, trying infusing fresh fruits and herbs! 
We talk a lot about the pros of essential oils over here. Their benefits are too many to count and if I had to choose one thing to be stuck on a desert island with, it would be my oils. Part of the power of the oils is the knowledge of when and how to use them. Too often I see oils for sale in the Vitamin Shoppe, surrounded by young women who want to see what all the hype is about. They are all the rage right now. And while, yes, they are AMAZING. They can also do terrible harm if not used properly. Over the next few weeks we will touching on oils you should avoid during different times in your life. It is important to be educated, because while I make sure to use the correct essential oil blends for my clients, not everyone does. You know what they say, knowledge is power, and all that jazz.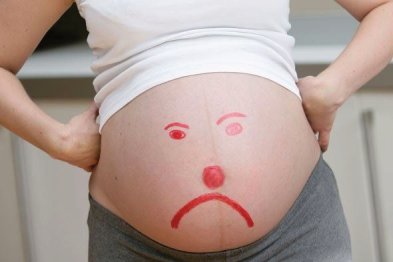 This week is it all about pregnancy.
As you already know, essential oils can affect hormones, gut bacteria and other aspects of health. Danger Will Robinson. Extreme caution should be used during pregnancy for the safety of you and your sweet baby. Studies have shown that essential oils can cross the placenta and get to the baby. The effects of essential oils are then magnified. So 10 drops of the oil to you, can become harmful to baby. Don't get me wrong, essential oils are, well essential for overall health, but do your research. Here are a list of oils that are absolutely NOT safe during pregnancy:
Aniseed, Angelica, Basil, Black pepper, Camphor, Cinnamon, Chamomile, Clary Sage, clove, fennel, fir, ginger, horseradish (should not be used by anyone), Jasmine, Juniper, Marjoram, Mustard, Mugwart (should not be used by anyone), Myrrh, Nutmeg, Oregano, Peppermint, Rosemary, Sage, Thyme, Wintergreen.
Peppermint essential oil may decrease milk supply while nursing, and as such, I avoid it topically while nursing.
Knowledge is power people, so bring on the knowledge!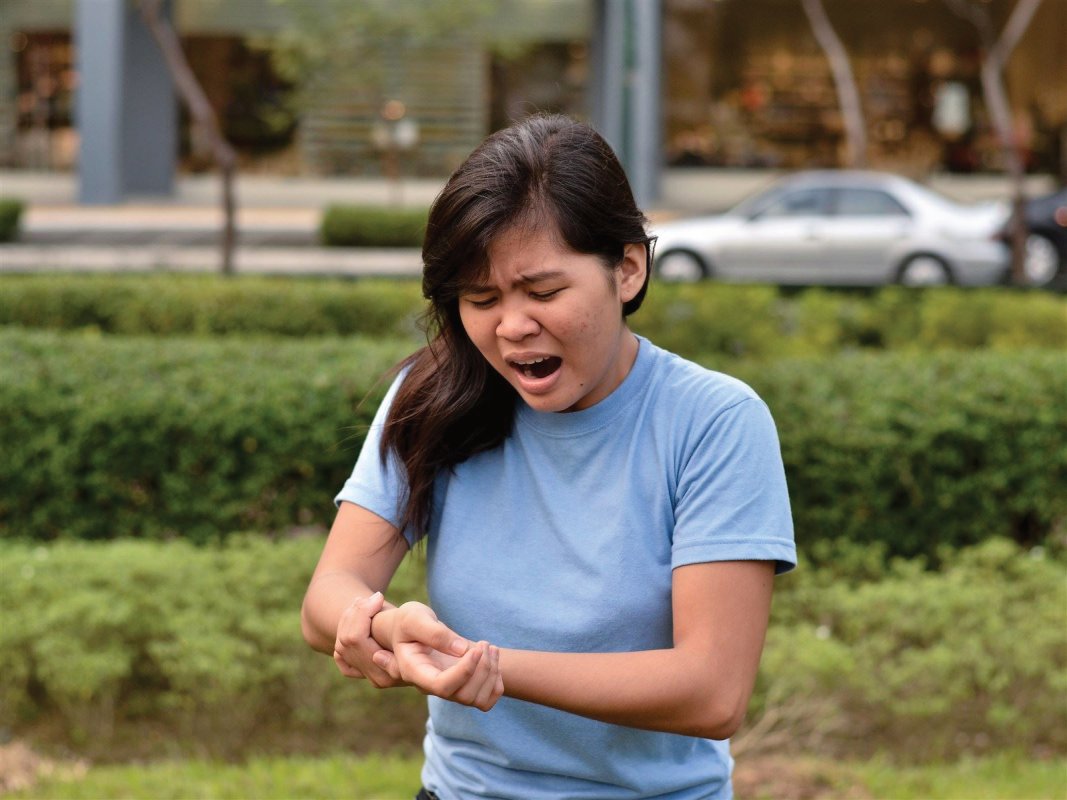 So let's say you are cooking some delicious dinner, a stew of some sort, and as you pick up the spoon to stir, you realize you are unable to grip the spoon. As the spoon falls to the floor, pain shoots up your arm from your wrist. I know this sounds like a bad commercial, but it is a problem all too common for my patients. Carpal Tunnel Syndrome.
CTS has many causes including repetitive motions, commonly found in the workplace. (Think typing or stapling, yes, stapling). There are quite a few things you can do to help CTS, but since we are in the business of natural healing, let's talk about the pressure points that can relieve the pain from CTS.
The first point that can help treat wrist pain is located at the center go the inner side of the forearm two finger widths above the wrist. Gently massaging this point on both arms using the fingertips can help in relieving carpal tunnel syndrome, wrist pain and nausea. This point is also beneficial for treating motion sickness and vomiting during pregnancy, digestive disorders and headaches.
The second point is especially useful for treating neck , shoulder and arm pain associated with CTS. This point is located on the outer side of the arm, in the hollow in the center of the wrist at the crease. Stimulating this point also helps in relieving rheumatism, tendinitis and tennis wrist pain and strengthens the wrist. In addition, it is also useful in treating ear problems, deafness and painful throat.
The "Great Mound" is effective in treating wrist and thumb pain. This point can be found in the middle of the inner side of the wrist crease. This point aids in relieving all types of wrist problems like wrist tendinitis, carpal tunnel syndrome and rheumatism. 
Last is a point known as the Arm Three Li, and it is extremely beneficial for treatment of wrist and arm pain. This point is located on the outer side of the wrist crease, two finger widths away from the crease. This point is very effective in treating wrist, elbow and shoulder pain issues along with general ache in these areas and paralysis in the upper limbs. This point is also helpful in treating nausea, vomiting, ulcer pains and digestive disorders and building of energy level in the body.
If you are experiencing spoon dropping pain, talk to your reflexologist about what their recommended course of treatment, as well as what you can do at home to help things move along!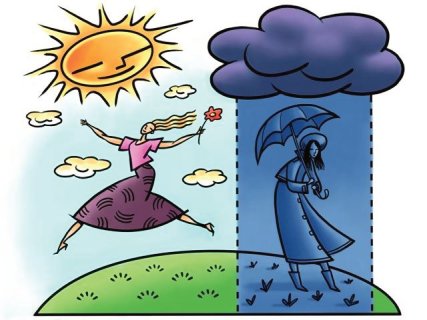 As we gear up for the winter season, we think about all the warm fuzzies of the season. Family dinners, Christmas tree decorating, sugar cookie eating, gift giving and family traditions, no matter how obscure. Very rarely do we think about how the winter weather can affect how much we enjoy the festivities of the season. 
Seasonal Affective Disorder, or SAD, is a mood disorder that shows up when people who have typically healthy mental patterns most of the year, but experience depressive symptoms in one of the seasons, particularly during the cold winter months. 
The reasons for the winter doldrums have much speculation surrounding them. Is it the weather? Lack of sunlight? Lack of exercise outdoors because of the weather? While we may not be able to pinpoint why we feel down in the dumps, we do know of a few simple changes we can make to our daily/weekly routine that can help perk you right up. 
Exercise - You know, with the endorphins and all.
Eating - The holidays can be a time of poor eating choices, which can affect how you feel physically and mentally
Sleeping - The phrase "sleeping like a dog" has always been one of my favorites. How often do you see a dog unhappy. If you're my dog, not often. And look how much of the day they spend getting some sleep. If your body is feeling tired, don't fight it, listen to it. I'm not saying take naps at work, I am saying go to bed early enough to get the full eight hours in. 
Reflexology- For all the physical and mental relaxation. To help stabilize serotonin and melatonin levels in the brain, leading to a better balance of mind, body and spirit.
Keep in mind that feeling down in the winter months is common, while the more severe SAD is less common. Changes in lifestyle can lead to positive changes in mood across the board. If you are experiencing extreme depressive moods, please seek medical counsel.
/