Shopping Cart
Your Cart is Empty
There was an error with PayPal
Click here to try again
Thank you for your business!
You should be receiving an order confirmation from Paypal shortly.
Exit Shopping Cart
Footpaths Aromatic Reflexology
Where you are only 2 feet away from better health!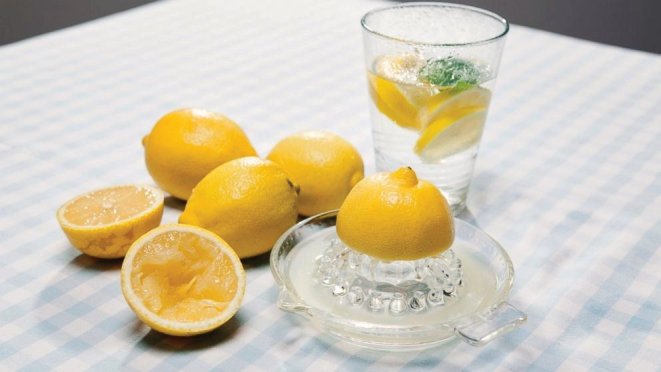 I hear it all the time. I think my ears are just tuned to pick up on people talking about essential oils, but I pick up on quite a few conversations of people talking about the wondrous liquids. What stops me dead in my tracks is when they talk about putting the oils in their water as flavoring.
Believe me, I know how good lemon water tastes and how boring plain tap water is, but I don't believe the drinkers of these homemade concoctions realize what they are really drinking. This? From a true EO lover you ask? Yes!
Did you know:
It takes: 
256 pounds of peppermint leaf to make one pound of peppermint essential oil
150 pounds or more of lavender flowers to make one pound of lavender essential oil
Thousands of pounds of roses to make 1 pound of rose essential oil
Essential Oils contain very concentrated properties of the herb or plant they are derived from. A very small amount of an essential oil has the qualities of many cups of herbal tea from the same plant. For instance, one drop of peppermint essential oil is equivalent to 26-28 cups of peppermint tea. If you wouldn't ingest dozens of cups of an herbal tea, you should probably think twice before consuming the equivalent amount of essential oils.
If you aren't going to put the juice of 50 lemons in your one class of water, do not put the oil in. It affects your body the same way those 50 lemons would, and that can be havoc on your liver and kidneys! 
If you are looking for flavored water, trying infusing fresh fruits and herbs! 
We talk a lot about the pros of essential oils over here. Their benefits are too many to count and if I had to choose one thing to be stuck on a desert island with, it would be my oils. Part of the power of the oils is the knowledge of when and how to use them. Too often I see oils for sale in the Vitamin Shoppe, surrounded by young women who want to see what all the hype is about. They are all the rage right now. And while, yes, they are AMAZING. They can also do terrible harm if not used properly. Over the next few weeks we will touching on oils you should avoid during different times in your life. It is important to be educated, because while I make sure to use the correct essential oil blends for my clients, not everyone does. You know what they say, knowledge is power, and all that jazz.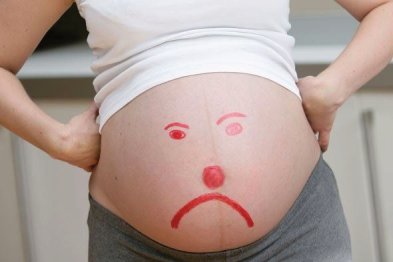 This week is it all about pregnancy.
As you already know, essential oils can affect hormones, gut bacteria and other aspects of health. Danger Will Robinson. Extreme caution should be used during pregnancy for the safety of you and your sweet baby. Studies have shown that essential oils can cross the placenta and get to the baby. The effects of essential oils are then magnified. So 10 drops of the oil to you, can become harmful to baby. Don't get me wrong, essential oils are, well essential for overall health, but do your research. Here are a list of oils that are absolutely NOT safe during pregnancy:
Aniseed, Angelica, Basil, Black pepper, Camphor, Cinnamon, Chamomile, Clary Sage, clove, fennel, fir, ginger, horseradish (should not be used by anyone), Jasmine, Juniper, Marjoram, Mustard, Mugwart (should not be used by anyone), Myrrh, Nutmeg, Oregano, Peppermint, Rosemary, Sage, Thyme, Wintergreen.
Peppermint essential oil may decrease milk supply while nursing, and as such, I avoid it topically while nursing.
Knowledge is power people, so bring on the knowledge!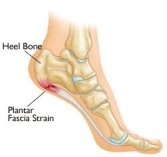 So what is plantar fasciitis? It is one of the most common causes of heel pain. It involves pain and inflammation of a thick band of tissue, called the plantar fascia, that runs across the bottom of your foot and connects your heel bone to your toes. It commonly causes "morning foot" which is a stabbing pain that occurs with the first few steps you take in the morning. Sound familiar? There is an actual diagnosis and even better, a way that we can treat the symptoms through reflexology!
Risk factors for plantar fasciitis are obesity, arthritis, flat feet, high arches, running or walking long distances, being a dancer and wearing high heels on a regular basis. Essentially anyone can have this problem. If you are in good shape because you are a runner or walker, you are at risk. If you are in bad shape because you aren't a runner or a walker, you are at risk.
While reflexology is subtly aligning your body, it is also triggering hormones that reduce pain and stress throughout the body. It also stretches the areas the cause plantar fasciitis, relaxing the ligaments and muscles of the foot and calf. This increases circulation and flexibility which reduces pain and inflammation. It is a cycle and reflexology can help break it!
Join us again to learn exercises you can do at home to help prevent plantar fasciitis!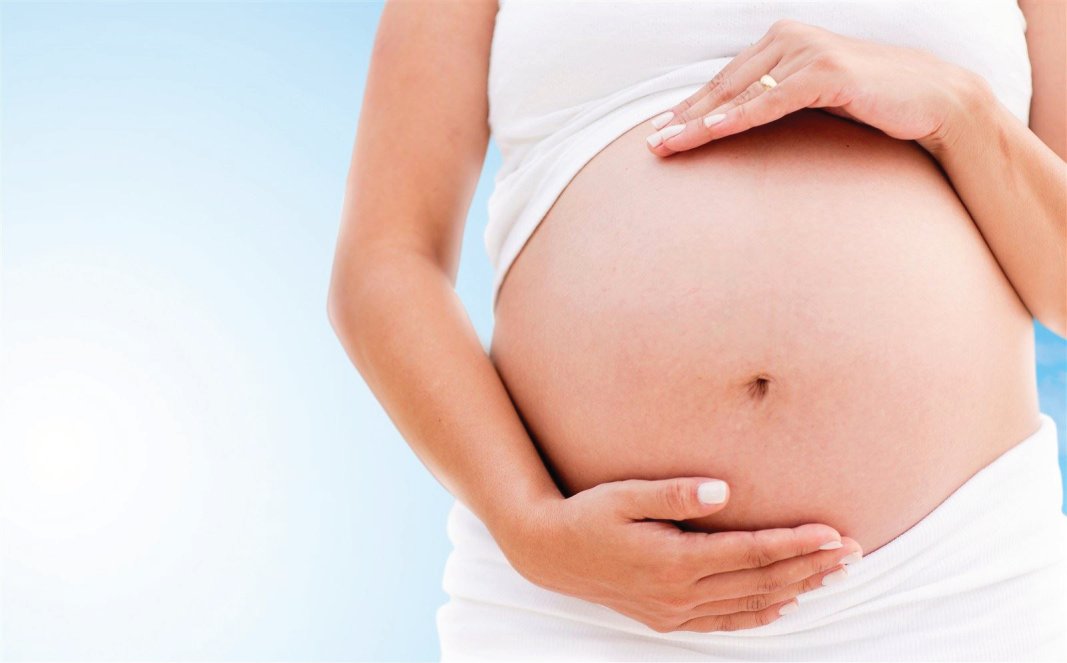 Mondays and technology. Two of my least favorite things. When writing what would be a new post this morning, I realized, that I only saved a post from last week, instead of sending it out to the masses. I am sure that you were worried, thinking things like, "she said she was going to post, and she didn't" and "I sure hope she is okay, because she always is on time and proficient in using the interwebs, and this is just unlike her." Right? Anyone? Not to fear, I am okay, if not slightly humbled that I am not as technologically savvy as I once claimed to be. Moving on.
This post is a sequel to a post on the use of reflexology while pregnant that we posted last week which included a statistic that we are still raving about. You know the one. Average labor between 3-6 hours. And all the women in the world said AMEN.
This week we are focusing on how reflexology impacts fertility and the stress that sometimes surrounds people trying to conceive.
Regular reflexology treatments are beneficial in regulating the hormones involved in the reproductive system. This is demonstrated not only in successful pregnancy, but also in improvements in PMS, heavy or irregular periods and painful menstruation, with patients reporting positive feelings, better relaxation, deeper sleep, improved sex drive, regular cycles, better flow and of course, in some cases, pregnancy. 
"That is all fine and great," you say, but it doesn't apply to me because I have (insert a reason here). On the contrary, studies that have been conducted on reflexology and infertility, did not take the finest of women, who were most likely to become pregnant anyways. The studies include (and some done solely on) women with polycystic ovaries, recurrent miscarriage, annovulation, dysmenorrhoea, unexplained infertility and hostile cervical mucus. And guess what? Balancing the body, releasing toxins from reproductive organs and clearing energy pathways through reflexology can help not only relieve the symptoms, if not eliminate problems altogether.
For many women the stress and anxiety attached to failing to conceive can be overwhelming and the treatment can help them feel positive, relaxed and deal with their fertility issues in a healthy, manageable manner.
Remember the last time you laid down for an hour and had your feet rubbed? What were you thinking about most of the time? Don't remember? That's what relaxation does to you. A fertility doctor's number one recommendation to couples trying to get pregnant is to relax. Reflexology gets you halfway, if not all the way, there!
Reflexology is holistic, working towards bringing the body into a state of balance, encouraging the body's systems to work to their optimum.
At the end of last week we talked about the benefits of reflexology for arthritis. Did you feel like we left you hanging? Not to worry, we will always come back to where we left off!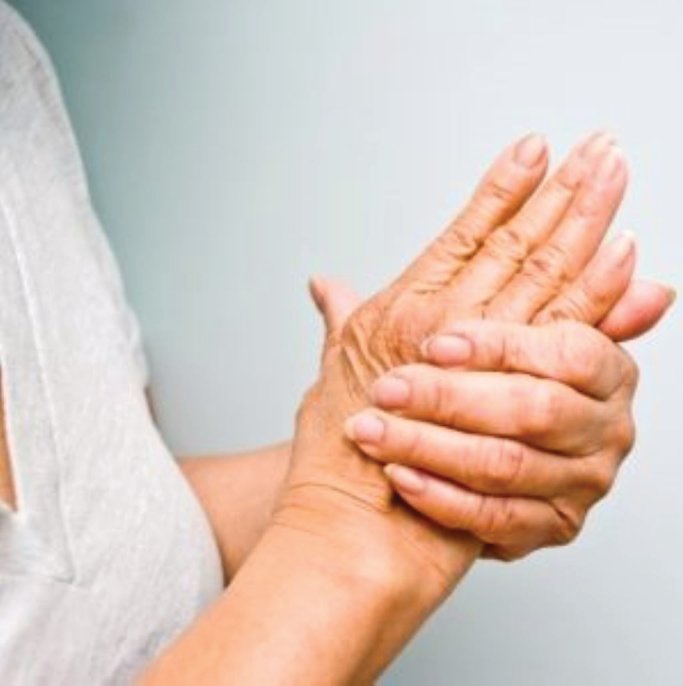 When dealing with achy joints and painful movement, these are the areas of the feet to focus on! Refer to this 
foot map
for the exact placement of the corresponding areas.
Liver and kidney – These organs are an essential part of the body's detoxification systems. If you have been encouraged to make dietary changes to relieve your symptoms, then working these particular reflexes will help to speed things up. Drinking plenty of water helps in the detox process, so drink up!

Adrenal – As well as being a key area to work when you are struggling with the symptoms of stress, the adrenal glands are also involved in making and releasing cortisol (remember this post?). Working this reflex helps to adjust the levels of cortisol in your body to meet your requirements for pain relief.


Pituitary – The role of the pituitary gland in governing the production and release of hormones in other endocrine glands makes it an essential area to concentrate on when dealing with arthritis. Working here will help to make the adrenal, ovaries and pineal glands all work more effectively.


Pineal – If your sleep is poor or inadequate as a result of the pain you are experiencing, then working the pineal reflex will help to encourage better quality sleep.


Reflexes relating to the painful joints – Most of those coping with arthritis experience it only in specific joints. If this is true for you, make sure that you work the reflex areas that relate to those joints. The elbow, wrist, knee, hip and ankle all have specific reflex points that are easy to identify.
Ovaries and uterus reflexes in women – Many women report that their arthritic symptoms worsen during their time of the month. This is most likely to be as a result of the immune system's response to changing levels of estrogen in the body. Working these reflexes throughout  the menstrual cycle is likely to provide some relief from your symptoms. 


Solar plexus – an essential reflex to work if you know or suspect that your symptoms worsen when you are experiencing stress.
Lymphatic and Thymus – These particular reflexes are worth concentrating on if your form of arthritis is related to an overactive immune response.  Working in these area will encourage the lymphatic organs and the general immune response to function normally.


Arthritis is one of those things that we recommend regular treatments for. it is much easier to keep under control when the reflexes are worked often! Be Well!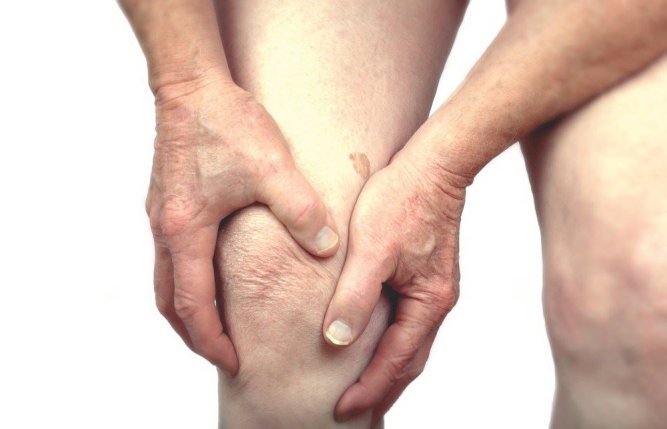 The number one tell-tale sign of years starting to pile up is arthritis and joint pain. It is a constant reminder, especially in the mornings, of just how many times we have threaded a needle or ran a mile. Things that were once easy and painless are now activities we avoid at all costs because of the pain! But there is hope, symptoms can be manages and your quality of life can be improved tremendously through reflexology.
There is quite a bit of information on the subject of reflexology and arthritis, pain and stiffness, so erring on the side of caution (we never want you to get bored), we will discuss the benefits of reflexology this week, and the actual practices next week. We have to keep you coming back for more!
Reflexology can be useful for arthritis in these capacities:
Pain relief – The existing research into the effectiveness of  reflexology in treating arthritis has concentrated on its ability to reduce pain or the need for pain medications (always a plus in our book).  Regular treatments have been shown to reduce pain and, in some cases, help to alleviate the depression long term sufferers can experience.
Detoxification – Individuals coping with gout, pseudogout and certain other forms of arthritis are often encouraged to change their diets in order to improve their symptoms. That is because toxins cause inflammation in the body and inflammation, in turn, causes pain. Regular reflexology sessions can help to speed up the process of removing toxins from the body and will have a positive effect on your metabolic rate.




Improve sleep – Chronic pain is one of the most common reasons why people struggle with sleep. If you could get more and better sleep, your body has more time to repair, regenerate and reduce inflammation.




Improve circulation – Reflexology is an excellent way of improving the circulation of both blood and lymph. Improving the circulation will help to remove toxins that are contributing to arthritic symptoms. This is particularly important for those suffering from gout or pseudogout, where waste products of metabolism have been deposited around specific joints. Getting rid of these waste products will significantly reduce the symptoms of gout.




Reduce stress levels  - Living with the discomfort of arthritis is going to generate a certain amount of stress in your life. Long-term stress can leave you feeling exhausted, debilitated and prone to developing other symptoms of ill-health – as well as making your arthritic symptoms worse. Regular treatments can help to keep stress at manageable levels and to keep you in optimum health.




Improve the immune response – Some forms of arthritis, rheumatoid arthritis in particular, are autoimmune conditions. They develop as a result of the body's immune system starting to attack other body tissues. Reflexology concentrates on balancing all body systems; that includes encouraging the immune system to respond normally.
Want to know ways you can supplement at home in between sessions? Check back on Monday for all the details! Be well!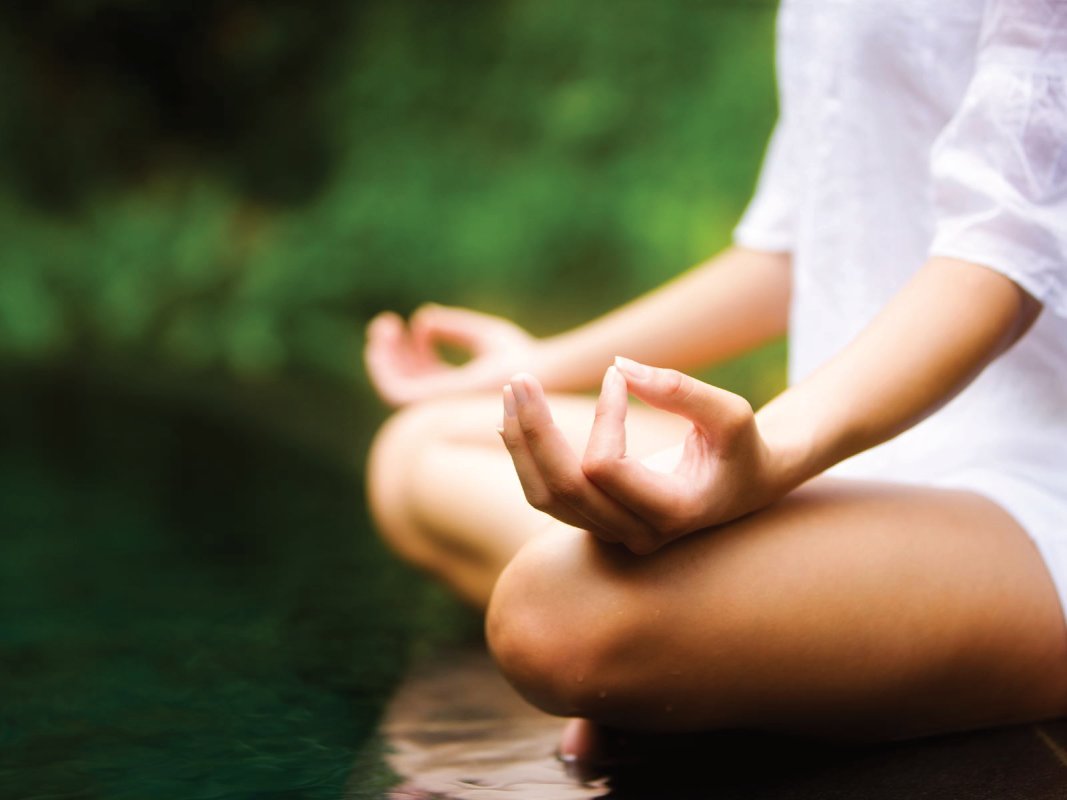 When you think of meditating, what do you see? Someone sitting on the floor, crosslegged, hands posed on their knees saying "OMMM" with incense burning in the background, right? And thats just TOO weird. So you don't meditate, you don't quiet you mind and you miss out on all the benefits.
Getting the most out of a reflexology session is so important. Most of us don't have sessions every day, or even weekly, so we are wanting deep, lasting results. Mindfulness Meditation (MM) is a big part of this.
MM is simply the act of being aware of what you are doing, or rather, being in the present. Simple right? It sounds simple, and really it is, but with our fast-paced lives, it can get tricky. Our days tend to look more like this: In the shower you are thinking about breakfast and getting the kids to school, while at work you think about cleaning the house and your son's baseball practice, at baseball practice, you think about what is for dinner, and during dinner you think about all the things you need to get done before bed. It is rare that we stop and think about what it is we are actually doing, and it is a shame, because that mindset leads to the rushed feeling we all struggle with!
Reflexology sessions are already designed to be a calming and relaxing experience. By approaching the session as a way to relax even more, you are going to benefit longer and more deeply.
When most people start doing reflexology they may notice that their mind wanders, thinking about things that have happened during that day, or things they need to do. It is a natural tendency, but we must work to re-focus on the reflexology session we are experiencing. Quieting the mind and spirit during reflexology adds these meditation benefits to the long lists of reflexology benefits.
Lowers high blood pressure
Lowers the levels of blood lactate, reducing anxiety attacks
Decreases any tension-related pain, such as, tension headaches, ulcers, insomnia, muscle and joint problems
Increases serotonin production that improves mood and behavior
Improves the immune system
Increases the energy level, as you gain an inner source of energy
Anxiety decreases
Emotional stability improves
Creativity increases
Happiness increases
Intuition develops
Gain clarity
Problems become smaller
Meditation sharpens the mind by gaining focus and expands through relaxation
A sharp mind without expansion causes tension, anger and frustration
An expanded consciousness without sharpness can lead to lack of action/progress
The balance of a sharp mind and an expanded consciousness brings perfection
Who wouldn't want this? We are so thankful for such a simple step towards complete and total health!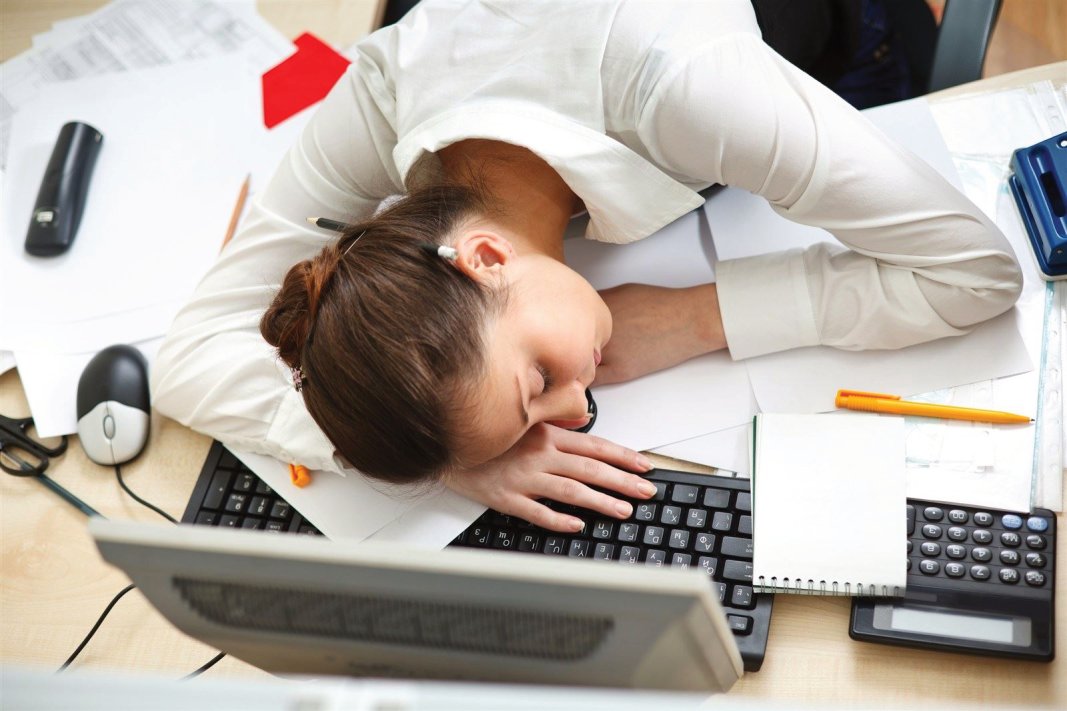 It's Monday! Tired? Weekend too much? Or are you energized now but know around 4 o'clock you will be wishing your desk was a pillow?




What is it all about? Say it with me. BALANCE. Do I sound like a broken record yet? But really, if you think about it, your body is telling you something when you are exhausted. Why is it that one person can work full-time, have three kids, keep a clean house, cook dinner from scratch every night, all while writing a New York Times Bestseller?  A maid. Well, maybe they do have a maid, maybe they don't. It is clear however, that they have a lot more energy than someone who can barely make it through a day without needing a nap. Try these three reflexology points to rebalance your body for more energy!




The Adrenal Glands

Long-term stress can fatigue the adrenal glands. Stress causes the adrenals to release adrenaline and cortisol and if you're always stressed, your adrenals are working overtime. (Remember our talk about adrenals and weight gain?)




The reflexology point for the adrenals is located right below the pad of your feet at the top center of your soles. To massage this point, use the knuckle of your index finger. Press into the point and then twist your wrist back and forth as if you're turning a door knob. Massage for 15 to 30 seconds at a time, up to a total of 2 minutes two to three times a week.




The Thyroid 

Hypothyroidism occurs when your thyroid doesn't produce enough hormones, slowing down your metabolism. Low thyroid function can cause people to feel tired, sluggish and depressed.




The reflexology point for the thyroid is the curve just below the ball of your foot. To massage this point, use the knuckle of your index finger. Start at the top of the ball of the foot just under the point between the big toe and the second toe. Press into this point and follow the curve of the ball of your foot with your knuckle until you reach the inside edge of the foot. Then repeat. Massage for between 15 to 20 strokes.




The Kidneys

In Traditional Chinese Medicine, the Kidneys are considered "the root of life." Essentially everything that can feel like depression, tiredness, weakness, lack of energy can be attributed to the kidneys.




You've got a kidney reflexology point on each foot. It's located on the sole of the foot. To find this point, imagine a horizontal line dividing your foot in half from the tip of your big toe to the base of your heel. It is located right below the adrenal pressure point.




To massage this point, press it with your thumb and rub up and down. If you feel extra-sensitive spots, press deeply and massage in small circles. Alternately, you can use your knuckles to rub in an up and down motion.




There is no "quick fix" for energy, unless you buy it in a bottle, and those are worse for you than having no energy at all! Keep practicing. Day by day your body will feel more and more energized. You will surprise yourself with how much you can accomplish when your body is balanced!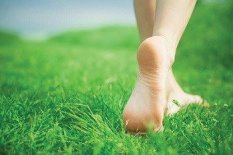 The need to "earth" has only recently come onto the scene. Recently as in, the last few decades or generations. Let's just face it. Most of us have become "city folks." Even if we don't technically live in the big city, we are more likely to sit inside and watch a movie or surf pinterest than we are to go outside and play barefooted. It is what it is.
So what are we missing out on? A. LOT. Believe it or not, when you are connected with the ground, say through walking barefoot in grass or even gardening with bare hands, you are exchanging electrons with the earth. It acts as a detox for your body. This allows for better sleep. reduced stress and tension, less pain and better immune function. Not only that, but it could potentially eliminate the harmful effects of electromagnetic fields given off by all the electronic devices in our world (think cell phones people).

So how can you earth? So easy!
1. Walking outside barefoot
2. Sitting on the ground
3. Gardening without gloves (think hands in the dirt).
4. Even small things like mud masks!
According to earthing experts, electrons drawn into the body from the earth neutralize damaging free radicals and by extension reduce disease-related chronic or acute inflammation. 
So how does this relate to reflexology? Walking barefoot (the most common way to earth) stimulates the pressure points on the feet. If you've been with us for any time at all, you know that those pressure points directly correlate to the systems in your body. Stimulating the points means stimulating the whole body, Detoxing the whole body!
How cool is that?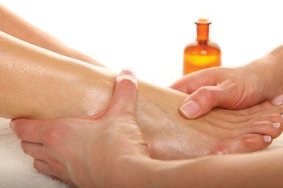 Happy Monday! Mondays get a pretty bad reputation don't they? I personally like to look on the bright side of things and say that Mondays means only FOUR more days until the weekend! Whatever works right?
Let's get right down to the topic again today. Essential oils. I use essential oil blends on practically all my clients (unless they request otherwise). The benefits astound me everytime. They add the extra punch in a 1-2 punch when balancing and aligning your health. But why do we put oils on our feet? 
1. The bottoms of our feet are known to be one of the strongest places of the body.  Our feet support our weight for at least several hours a day. That is no easy feat (pun intended). 
2. The skin on the soles of the feet are far less sensitive than the skin throughout the rest of the body, allowing us to use oils that the body needs but can sometimes cause a mild skin irritation elsewhere for people with sensitive skin.
3. While the skin may be thicker on the bottoms of our feet, they house some of the largest pores on our body. This allows the essential oils to be absorbed very quickly, some within 20 seconds!
4. Sometimes a particular oil might smell a little more medicinal than pleasant. Each oil blend is unique. Whether it is sinuses or arthritis or hormones, the oil will smell different. Now, I love almost all oils and how they smell, but that doesn't mean you will. Applying the oils to the soles of the feet and then covering with socks lets us get the benefits from our oils, without having to smell the constant potency.
And last but not least, our favorite reason to use essential oils on the bottoms of the feet:
5. The bottoms of our feet are connected to the rest of our body. If you have been with us for any length of time, you have heard this before and we will keep saying it. So when we use essential oils on the bottoms of the feet, we are able to direct the benefit of the oils towards specific organs in the body. How cool is that? How healing is that? 
Monday morning blues got you down? Give us a call, and I'll oil you right up!
/