Shopping Cart
Your Cart is Empty
There was an error with PayPal
Click here to try again
Thank you for your business!
You should be receiving an order confirmation from Paypal shortly.
Exit Shopping Cart
Footpaths Aromatic Reflexology
Where you are only 2 feet away from better health!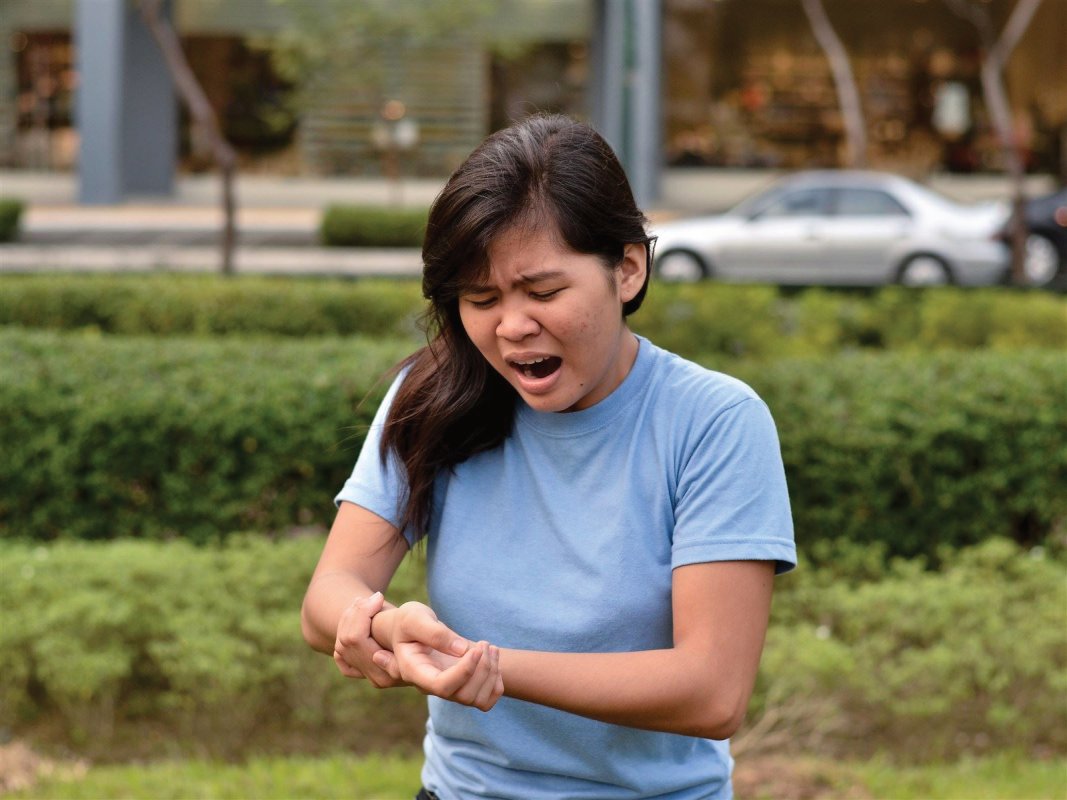 So let's say you are cooking some delicious dinner, a stew of some sort, and as you pick up the spoon to stir, you realize you are unable to grip the spoon. As the spoon falls to the floor, pain shoots up your arm from your wrist. I know this sounds like a bad commercial, but it is a problem all too common for my patients. Carpal Tunnel Syndrome.
CTS has many causes including repetitive motions, commonly found in the workplace. (Think typing or stapling, yes, stapling). There are quite a few things you can do to help CTS, but since we are in the business of natural healing, let's talk about the pressure points that can relieve the pain from CTS.
The first point that can help treat wrist pain is located at the center go the inner side of the forearm two finger widths above the wrist. Gently massaging this point on both arms using the fingertips can help in relieving carpal tunnel syndrome, wrist pain and nausea. This point is also beneficial for treating motion sickness and vomiting during pregnancy, digestive disorders and headaches.
The second point is especially useful for treating neck , shoulder and arm pain associated with CTS. This point is located on the outer side of the arm, in the hollow in the center of the wrist at the crease. Stimulating this point also helps in relieving rheumatism, tendinitis and tennis wrist pain and strengthens the wrist. In addition, it is also useful in treating ear problems, deafness and painful throat.
The "Great Mound" is effective in treating wrist and thumb pain. This point can be found in the middle of the inner side of the wrist crease. This point aids in relieving all types of wrist problems like wrist tendinitis, carpal tunnel syndrome and rheumatism. 
Last is a point known as the Arm Three Li, and it is extremely beneficial for treatment of wrist and arm pain. This point is located on the outer side of the wrist crease, two finger widths away from the crease. This point is very effective in treating wrist, elbow and shoulder pain issues along with general ache in these areas and paralysis in the upper limbs. This point is also helpful in treating nausea, vomiting, ulcer pains and digestive disorders and building of energy level in the body.
If you are experiencing spoon dropping pain, talk to your reflexologist about what their recommended course of treatment, as well as what you can do at home to help things move along!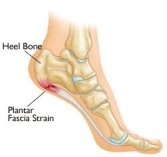 So what is plantar fasciitis? It is one of the most common causes of heel pain. It involves pain and inflammation of a thick band of tissue, called the plantar fascia, that runs across the bottom of your foot and connects your heel bone to your toes. It commonly causes "morning foot" which is a stabbing pain that occurs with the first few steps you take in the morning. Sound familiar? There is an actual diagnosis and even better, a way that we can treat the symptoms through reflexology!
Risk factors for plantar fasciitis are obesity, arthritis, flat feet, high arches, running or walking long distances, being a dancer and wearing high heels on a regular basis. Essentially anyone can have this problem. If you are in good shape because you are a runner or walker, you are at risk. If you are in bad shape because you aren't a runner or a walker, you are at risk.
While reflexology is subtly aligning your body, it is also triggering hormones that reduce pain and stress throughout the body. It also stretches the areas the cause plantar fasciitis, relaxing the ligaments and muscles of the foot and calf. This increases circulation and flexibility which reduces pain and inflammation. It is a cycle and reflexology can help break it!
Join us again to learn exercises you can do at home to help prevent plantar fasciitis!
At the end of last week we talked about the benefits of reflexology for arthritis. Did you feel like we left you hanging? Not to worry, we will always come back to where we left off!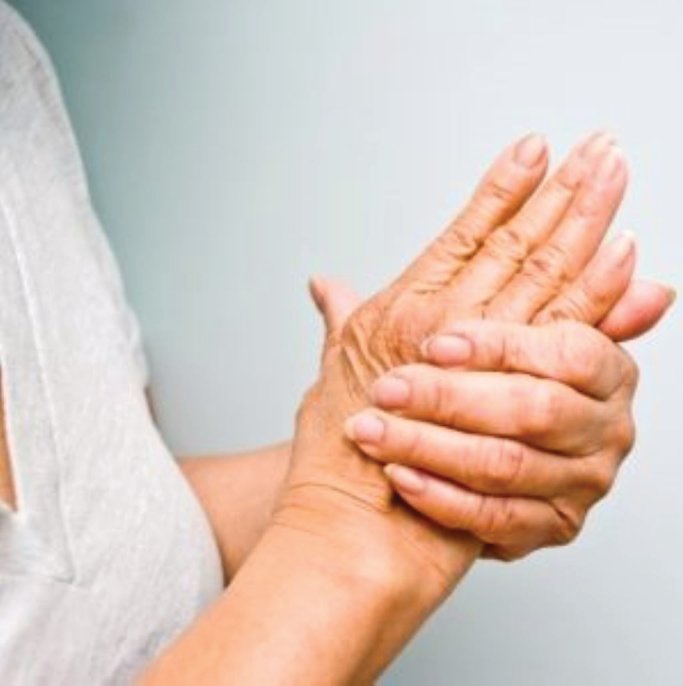 When dealing with achy joints and painful movement, these are the areas of the feet to focus on! Refer to this 
foot map
for the exact placement of the corresponding areas.
Liver and kidney – These organs are an essential part of the body's detoxification systems. If you have been encouraged to make dietary changes to relieve your symptoms, then working these particular reflexes will help to speed things up. Drinking plenty of water helps in the detox process, so drink up!

Adrenal – As well as being a key area to work when you are struggling with the symptoms of stress, the adrenal glands are also involved in making and releasing cortisol (remember this post?). Working this reflex helps to adjust the levels of cortisol in your body to meet your requirements for pain relief.


Pituitary – The role of the pituitary gland in governing the production and release of hormones in other endocrine glands makes it an essential area to concentrate on when dealing with arthritis. Working here will help to make the adrenal, ovaries and pineal glands all work more effectively.


Pineal – If your sleep is poor or inadequate as a result of the pain you are experiencing, then working the pineal reflex will help to encourage better quality sleep.


Reflexes relating to the painful joints – Most of those coping with arthritis experience it only in specific joints. If this is true for you, make sure that you work the reflex areas that relate to those joints. The elbow, wrist, knee, hip and ankle all have specific reflex points that are easy to identify.
Ovaries and uterus reflexes in women – Many women report that their arthritic symptoms worsen during their time of the month. This is most likely to be as a result of the immune system's response to changing levels of estrogen in the body. Working these reflexes throughout  the menstrual cycle is likely to provide some relief from your symptoms. 


Solar plexus – an essential reflex to work if you know or suspect that your symptoms worsen when you are experiencing stress.
Lymphatic and Thymus – These particular reflexes are worth concentrating on if your form of arthritis is related to an overactive immune response.  Working in these area will encourage the lymphatic organs and the general immune response to function normally.


Arthritis is one of those things that we recommend regular treatments for. it is much easier to keep under control when the reflexes are worked often! Be Well!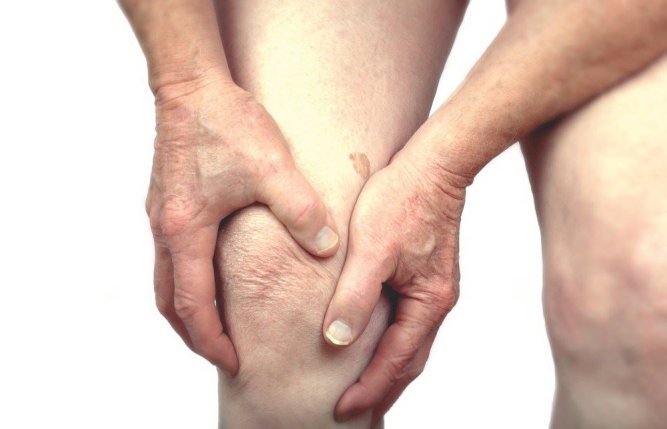 The number one tell-tale sign of years starting to pile up is arthritis and joint pain. It is a constant reminder, especially in the mornings, of just how many times we have threaded a needle or ran a mile. Things that were once easy and painless are now activities we avoid at all costs because of the pain! But there is hope, symptoms can be manages and your quality of life can be improved tremendously through reflexology.
There is quite a bit of information on the subject of reflexology and arthritis, pain and stiffness, so erring on the side of caution (we never want you to get bored), we will discuss the benefits of reflexology this week, and the actual practices next week. We have to keep you coming back for more!
Reflexology can be useful for arthritis in these capacities:
Pain relief – The existing research into the effectiveness of  reflexology in treating arthritis has concentrated on its ability to reduce pain or the need for pain medications (always a plus in our book).  Regular treatments have been shown to reduce pain and, in some cases, help to alleviate the depression long term sufferers can experience.
Detoxification – Individuals coping with gout, pseudogout and certain other forms of arthritis are often encouraged to change their diets in order to improve their symptoms. That is because toxins cause inflammation in the body and inflammation, in turn, causes pain. Regular reflexology sessions can help to speed up the process of removing toxins from the body and will have a positive effect on your metabolic rate.




Improve sleep – Chronic pain is one of the most common reasons why people struggle with sleep. If you could get more and better sleep, your body has more time to repair, regenerate and reduce inflammation.




Improve circulation – Reflexology is an excellent way of improving the circulation of both blood and lymph. Improving the circulation will help to remove toxins that are contributing to arthritic symptoms. This is particularly important for those suffering from gout or pseudogout, where waste products of metabolism have been deposited around specific joints. Getting rid of these waste products will significantly reduce the symptoms of gout.




Reduce stress levels  - Living with the discomfort of arthritis is going to generate a certain amount of stress in your life. Long-term stress can leave you feeling exhausted, debilitated and prone to developing other symptoms of ill-health – as well as making your arthritic symptoms worse. Regular treatments can help to keep stress at manageable levels and to keep you in optimum health.




Improve the immune response – Some forms of arthritis, rheumatoid arthritis in particular, are autoimmune conditions. They develop as a result of the body's immune system starting to attack other body tissues. Reflexology concentrates on balancing all body systems; that includes encouraging the immune system to respond normally.
Want to know ways you can supplement at home in between sessions? Check back on Monday for all the details! Be well!
/