Shopping Cart
Your Cart is Empty
There was an error with PayPal
Click here to try again
Thank you for your business!
You should be receiving an order confirmation from Paypal shortly.
Exit Shopping Cart
Footpaths Aromatic Reflexology
Where you are only 2 feet away from better health!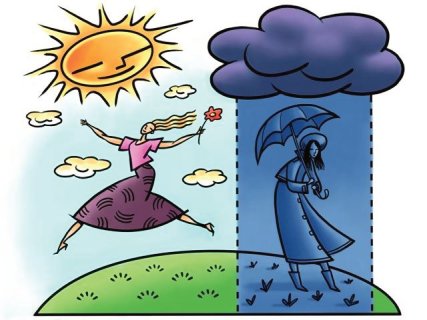 As we gear up for the winter season, we think about all the warm fuzzies of the season. Family dinners, Christmas tree decorating, sugar cookie eating, gift giving and family traditions, no matter how obscure. Very rarely do we think about how the winter weather can affect how much we enjoy the festivities of the season. 
Seasonal Affective Disorder, or SAD, is a mood disorder that shows up when people who have typically healthy mental patterns most of the year, but experience depressive symptoms in one of the seasons, particularly during the cold winter months. 
The reasons for the winter doldrums have much speculation surrounding them. Is it the weather? Lack of sunlight? Lack of exercise outdoors because of the weather? While we may not be able to pinpoint why we feel down in the dumps, we do know of a few simple changes we can make to our daily/weekly routine that can help perk you right up. 
Exercise - You know, with the endorphins and all.
Eating - The holidays can be a time of poor eating choices, which can affect how you feel physically and mentally
Sleeping - The phrase "sleeping like a dog" has always been one of my favorites. How often do you see a dog unhappy. If you're my dog, not often. And look how much of the day they spend getting some sleep. If your body is feeling tired, don't fight it, listen to it. I'm not saying take naps at work, I am saying go to bed early enough to get the full eight hours in. 
Reflexology- For all the physical and mental relaxation. To help stabilize serotonin and melatonin levels in the brain, leading to a better balance of mind, body and spirit.
Keep in mind that feeling down in the winter months is common, while the more severe SAD is less common. Changes in lifestyle can lead to positive changes in mood across the board. If you are experiencing extreme depressive moods, please seek medical counsel.
/