Shopping Cart
Your Cart is Empty
There was an error with PayPal
Click here to try again
Thank you for your business!
You should be receiving an order confirmation from Paypal shortly.
Exit Shopping Cart
Footpaths Aromatic Reflexology
Where you are only 2 feet away from better health!
| | |
| --- | --- |
| Posted on March 22, 2015 at 3:17 PM | |
So what does it mean when we say something to the effect of "Let's work on your sinuses," as we work on your feet. No we are not crazy. Its a little thing we like to call footmapping.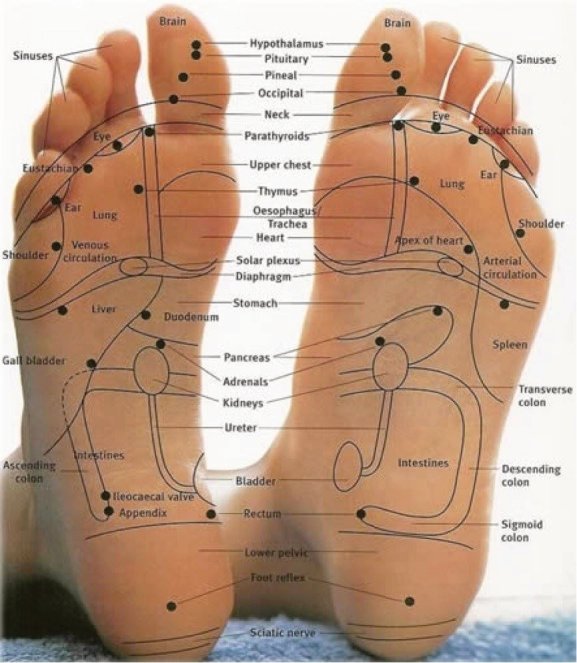 Believe it or not, your feet are the path to vital organs in your body! Focusing on manipulating these zones during a reflexology session you can improve your overall health by improving the function of your organs. 




Now that we have that quick lesson in footmapping out of the way, let's talk about sinuses, because according to the bees, pollen is out there. It started with pressure in my head, then a full blown headache, followed by my nose draining like the faucet in my house that I have come to think as part of the family. The nose drainage, not such a welcome guest.




Sinus issues come with the territory of Spring. A necessary evil during the best time of the year. So let's talk about ways to keep sinuses clear, moving and in check so your days outside aren't followed by a week inside feeling miserable.




This is something that is pretty simple. You can start working on your sinuses at home at the first sign of trouble. Stay hydrated, and work the tips of your fingers and toes by squeezing their tops in a rhythmic fashion for five seconds. It so is simple, you can do it in public without anyone noticing (your fingers, NOT your toes, please not your toes in public).




We pair this reflexology along with essential oils that help to clear the sinuses as a one-two-punch to get you feeling like yourself again!

Categories: Allergies, footmapping, Footpaths, holistic care, homeopathic, natural healing, newnan, reflexology, sinuses

0

/