Shopping Cart
Your Cart is Empty
There was an error with PayPal
Click here to try again
Thank you for your business!
You should be receiving an order confirmation from Paypal shortly.
Exit Shopping Cart
Footpaths Aromatic Reflexology
Where you are only 2 feet away from better health!
| | |
| --- | --- |
| Posted on January 12, 2016 at 10:34 AM | |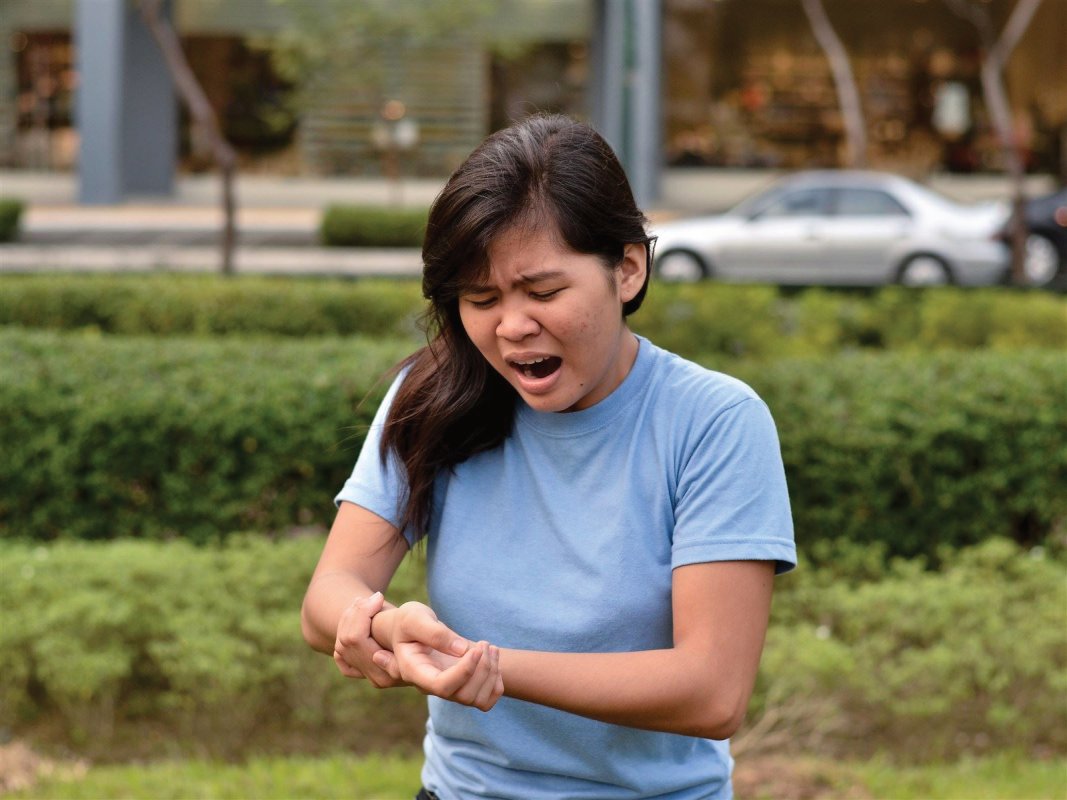 So let's say you are cooking some delicious dinner, a stew of some sort, and as you pick up the spoon to stir, you realize you are unable to grip the spoon. As the spoon falls to the floor, pain shoots up your arm from your wrist. I know this sounds like a bad commercial, but it is a problem all too common for my patients. Carpal Tunnel Syndrome.
CTS has many causes including repetitive motions, commonly found in the workplace. (Think typing or stapling, yes, stapling). There are quite a few things you can do to help CTS, but since we are in the business of natural healing, let's talk about the pressure points that can relieve the pain from CTS.
The first point that can help treat wrist pain is located at the center go the inner side of the forearm two finger widths above the wrist. Gently massaging this point on both arms using the fingertips can help in relieving carpal tunnel syndrome, wrist pain and nausea. This point is also beneficial for treating motion sickness and vomiting during pregnancy, digestive disorders and headaches.
The second point is especially useful for treating neck , shoulder and arm pain associated with CTS. This point is located on the outer side of the arm, in the hollow in the center of the wrist at the crease. Stimulating this point also helps in relieving rheumatism, tendinitis and tennis wrist pain and strengthens the wrist. In addition, it is also useful in treating ear problems, deafness and painful throat.
The "Great Mound" is effective in treating wrist and thumb pain. This point can be found in the middle of the inner side of the wrist crease. This point aids in relieving all types of wrist problems like wrist tendinitis, carpal tunnel syndrome and rheumatism. 
Last is a point known as the Arm Three Li, and it is extremely beneficial for treatment of wrist and arm pain. This point is located on the outer side of the wrist crease, two finger widths away from the crease. This point is very effective in treating wrist, elbow and shoulder pain issues along with general ache in these areas and paralysis in the upper limbs. This point is also helpful in treating nausea, vomiting, ulcer pains and digestive disorders and building of energy level in the body.
If you are experiencing spoon dropping pain, talk to your reflexologist about what their recommended course of treatment, as well as what you can do at home to help things move along!
Categories: arthritis, Carpal tunnel, footmapping, holistic care, homeopathic, natural healing, newnan, pressure points, reflexology
/